Weather data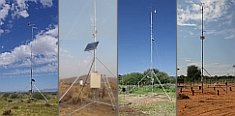 A large number of automatic weather stations has been implemented in the frame of the BIOTA AFRICA project by the Namibian National Botanical Research Institute (NBRI) and the Group "Biodiversity, Evolution and Ecology" (BEE) of the University of Hamburg. The website offers hourly updates of data and graphs of a large number of weather parameters.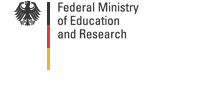 Visitors since 2007-09-26


(Relaunch website)

Launch of the book series of BIOTA Southern Africa
Introduction

| | | |
| --- | --- | --- |
| Photo: Steph Fennessy | On 13 April 2011, the book series of BIOTA Southern Africa has been launched by The Honourable Minister of Environment and Tourism of Namibia, Netumbo Nandi-Ndaitwah (centre), the Councellor for Development Cooperation of the Embassy of the Federal Republic of Germany in Windhoek, Dr Romeo Bertolini (left), the Master of ceremony, Dr Julian Fennessy, the chair of BIOTA Southern Africa, Norbert Juergens (right) and numerous guests in the frame of a ceremony at the Goethe Centre in Windhoek, Namibia. | Link to BIOTABook |
Press links
Photo gallery
Launch of the Photo Guide to Plants of Southern Africa



Also the Website "Photo Guide to Plants of Southern Africa", has been launched officially. All plant people are invited to please contribute further photos to expand the number of species, covered by the website.



http://www.southernafricanplants.net


Please contact: photo@southernafricanplants.net



Download Poster of the photoguide