Weather data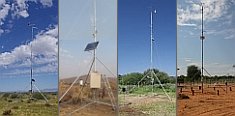 A large number of automatic weather stations has been implemented in the frame of the BIOTA AFRICA project by the Namibian National Botanical Research Institute (NBRI) and the Group "Biodiversity, Evolution and Ecology" (BEE) of the University of Hamburg. The website offers hourly updates of data and graphs of a large number of weather parameters.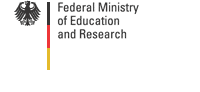 BIOTA West Africa - Workpackage - CT3-WP3
Core Topic (CT)

Tools and products for decision making and practical application

Topic (T)

Workpackages

Title

Zoological reference collections

Project leader(s)

Prof. Dr. Elisabeth Kalko & Jakob Fahr
Dr. Souleymane Konaté
Prof. Dr. K. Eduard Linsenmair
Prof. Dr. Mark-Oliver Rödel


Project description

Natural history collections (NHCs) form the backbone of studies in biodiversity, systematics and phylogeny, and represent the basic documentation of life on Earth. As such, they represent one of the most critical and unique resources by which life may be understood and therefore have immense scientific and economic importance.

However, capacities in zoological taxonomy (institutions, infrastructure, and trained personnel) are particularly weak in West Africa. These countries lack curated and documented reference collections to support biodiversity research and training. Institutional linkages with international taxonomic networks as well as among countries are generally rare and weak. In response to this demand and to integrate taxonomy into biodiversity research and sustainable development programmes, the proposed actions during the next phase of BIOTA aim to remedy some of the taxonomic impediments, taking into account the particular preconditions and needs as well as to act as a stepping stone for further improvement in this area after completion of the BIOTA-programme.

Based on the different groups of BIOTA-West working to varying degrees in Benin, Burkina Faso and Côte d'Ivoire, we aim to establish or expand zoological reference collections and to provide the necessary training in species identification and curation of these collections, i.e. both human and institutional capacity building. This part of the capacity building process is particularly important to ensure the long-term perpetuation of monitoring programmes and species inventories.