Weather data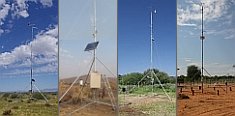 A large number of automatic weather stations has been implemented in the frame of the BIOTA AFRICA project by the Namibian National Botanical Research Institute (NBRI) and the Group "Biodiversity, Evolution and Ecology" (BEE) of the University of Hamburg. The website offers hourly updates of data and graphs of a large number of weather parameters.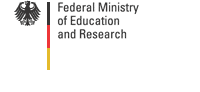 BIOTA West Africa - Workpackage - CT3-WP5
Core Topic (CT)

Tools and products for decision making and practical application

Topic (T)

Workpackages

Title

Botanical products for application: checklists, field guides and photo database

Project leader(s)

Dr. Karen Hahn-Hadjali & Prof. Dr. Rüdiger Wittig
Dr. Nikolaus Schareika
Prof. Dr. Brice Sinsin
Prof. Dr. Adjima Thiombiano
Prof. Dr. Georg Zizka, Dr. Stefan Dressler & Dr. Marco Schmidt


Project description

Developing approaches for conservation and sustainable use of phytodiversity requires at first a sound basic knowledge on species. Thus, specialists are needed to provide this knowledge and to transfer it to others, e.g. students. However, due to a weak financial standing the Universities in Burkina Faso and Benin are severely limited in these capacities. To mitigate this situation several products shall be developed for improving capacity building and training on plant species knowledge.

Four products will be set up:

The checklist is a product to document the plant diversity of Burkina Faso. The only existing checklist for Burkina Faso (Lebrun 1991) is outdated. So far, our data set documents 35% more species, previously unknown for Burkina Faso. Hence, there is a high demand for an updated checklist by local scientists as well as international projects.


The data compilation on highly valued woody species will result in baseline data on species ecology and use potentials of highly important woody plants. Sustainable use strategies and marketing potential will appear next to natural distribution and recommendations for cultivation.


The photo database will serve several purposes, as to enable rapid online identification and to be a resource for teaching and presentations.

Weblink (www.westafricanplants.senckenberg.de)



Field guides are especially important for our partners in Protected Areas, as a tool for training and a supporting product for eco-touristic activities (e.g. in Pendjari Park).