Weather data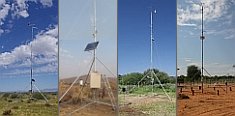 A large number of automatic weather stations has been implemented in the frame of the BIOTA AFRICA project by the Namibian National Botanical Research Institute (NBRI) and the Group "Biodiversity, Evolution and Ecology" (BEE) of the University of Hamburg. The website offers hourly updates of data and graphs of a large number of weather parameters.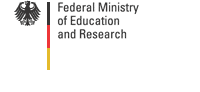 BIOTA Southern Africa - DS&T Project 7
Main

DS&T 07

Title

The development of an easily-accessible database of archival landscape photographs for the detection and monitoring of environmental change in Southern Africa

Project leader(s)

Prof. M. Timm Hoffman
Director: Leslie Hill Institute for Plant Conservation, University of Cape Town, Private Bag, Rondebosch, 7701, South Africa

Project description

A preliminary database of archival photographs has already been developed by the Leslie Hill Institute for Plant Conservation (LHIPC). These photographs are derived from several sources including the National Botanical Institute's collection of historical photographs, individual collections donated to the LHIPC and from the National and Provincial archive sources. This database, however, needs to be expanded and developed in accordance with modern database practices. While a Microsoft Access database has been developed, additional archival material needs to be sourced, scanned and existing information captured in the database. In addition, techniques developed by various environmental historians who use repeat photography as their main tool for detecting environmental change need to be collated and the approach developed into an easily understood web-based document.

SADC and International Links

The database will contain images from throughout southern Africa and will be available to long-term research projects throughout the region. In addition, the methodology will be uniformly available for research projects throughout the SADC region. Sources from other SADC countries (especially Namibia) will be sourced and entered into the database. Links to BIOTA: Environmental history, using repeat photography as a tool for measuring the extent of environmental change along the BIOTA transect, is an integral part of subproject SO6 (Botany). More than a hundred photographs have already been repeated along the transect and the information disseminated to German colleagues. In addition, the technique is now increasingly being used by German researchers working within the BIOTA research programme. International links: The links to SAEON are obvious as the database provides the historical contexts for the core sites and the satellite sites, which will be in operation within the SAEON research framework in the next few years. A well-archived collection of repeat photographs could also form the basis of a regional monitoring network which will enable researchers to measure the extent of environmental change in response to land use practices and climatic change over a wide region in southern Africa. Partnerships will be undertaken primarily between the Leslie Hill Institute for Plant Conservation, the University of the Western Cape and the National Biodiversity Research Institute who own most of the photographs in the photographic database. Links to other institutions who house additional material will also be made.