Weather data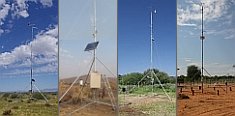 A large number of automatic weather stations has been implemented in the frame of the BIOTA AFRICA project by the Namibian National Botanical Research Institute (NBRI) and the Group "Biodiversity, Evolution and Ecology" (BEE) of the University of Hamburg. The website offers hourly updates of data and graphs of a large number of weather parameters.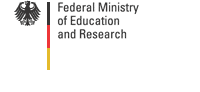 Fruit flies - Kakamega Forest
A total of 137 species of Tephritidae are recognized from Kakamega Forest and the surrounding area of which at least 25 (18%) are undescribed, or were so when this study began. These species represent 14 tribes and 59 genera from the four subfamilies of Tephritidae. Over half of these species are Tephritinae, most of which breed in flowers.

Show locality in Google Earth

Contact: Robert C. Copeland: (*)
hunteriazeylanica@yahoo.com
Literature sources
(*)
International Centre of Insect Physiology and Ecology, P.O. Box 30772, Nairobi, Kenya